pple iPhone 14 Pro Max Display Ranks First on DXOMARK; Best Cell-display hot infoall
For those who don't know, DXOMARK is an industrial-standard benchmark that evaluates the handset's user experience based on cameras, battery, audio, and, most importantly, the screen. The benchmark link recently updated the rankings unveiling iPhone 14 Pro's display at the top of the list.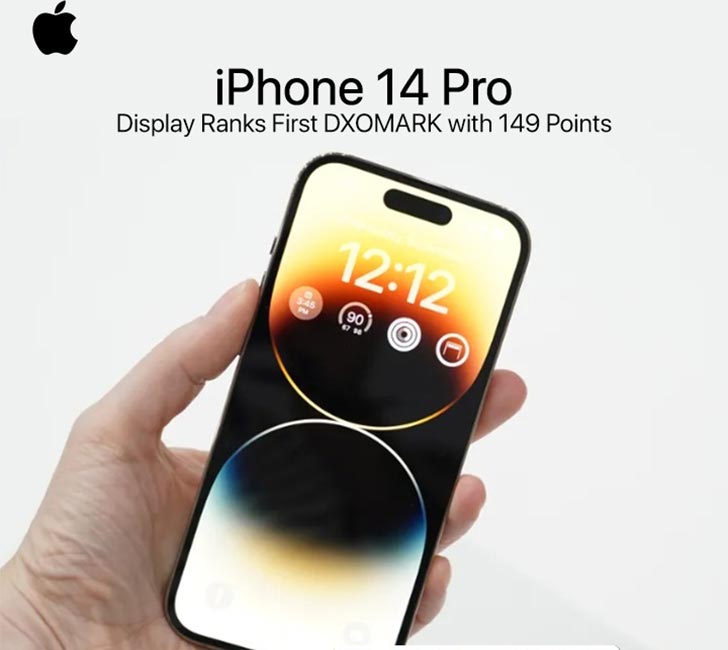 Pro and Pro Max, both iPhone 14 Models, score 149 points snatching the lead from Pixel 7 Pro and becoming the planet's most glorious smartphone screens. To recap, iPhone 14 Pro Max and Pro sport 6.1" & 6.7" OLED displays, respectively. Throughout, both models' refresh rates and hardware specifications remain the same.
---
The score mostly comes down to screen brightness and readability under direct sunlight. Size apart, the duo showcases the same kind of display quality and brightness on paper. However, the reason behind Pro Max's seat on top is a slight edge in terms of readability. As it turns out, the Pro variant's brightness remains a bit behind.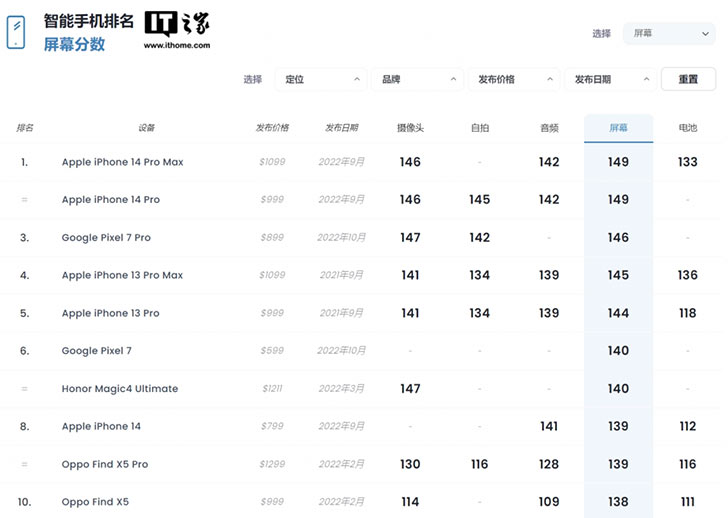 DXOMARK calculated the brightness hitting 2000nits consistently while viewing photos under harsh sunlight. The same is not true when it comes to tasks other than that. In any case, that's a record-breaking achievement on Apple's part. Pro Max iPhone's latest price in Pakistan is around 500,000 PKR.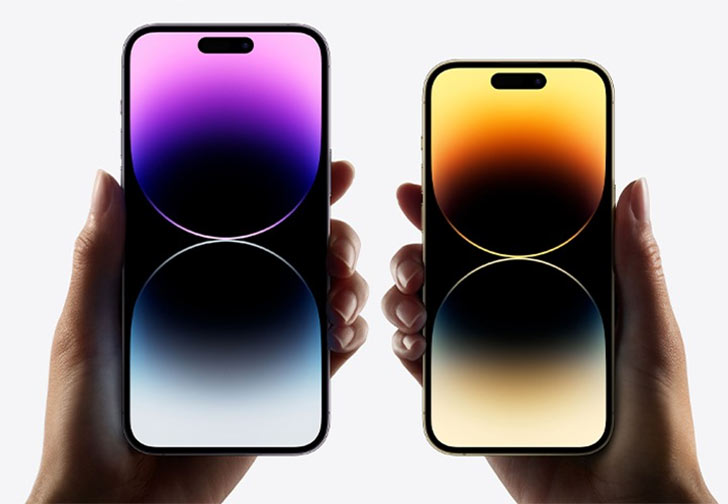 Thanks to A16 silicon, HDR content flies, and gaming stutter is extinct. With its 3.46GHz Max core clock bound with Penta core GPU, the FPS count remains steady throughout a session.
For audio peripherals, DXOMARK gave 142 points to these models, ranking them down to the 9th spot. Still, the audio setup on the pair is pretty great. Compared to last-gen models, there is a slight enhancement, but not a significant amount to make a difference